---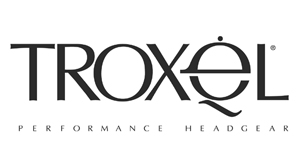 The Capriole is the perfect every-day helmet for the beginner show rider. The Capriole is a fully ventilated, lightweight, all purpose helmet with a velveteen flocked finish. It is the answer to a show helmet appearance in hot weather. The GPS II™ Dial Fit System for easy fit adjustment makes the Capriole a comfortable everyday riding helmet.
Like almost all Troxel protective headgear, the chinstrap has adjustability for better fit and comfort. (Not everybody's ears are at the same place. Ok, they are both usually on the side of your head. But not all are the same respective position, forward, back, size of ear, height, etc. I even have a left ear set a little higher than my right.)
You will enjoy this helmet. Who says one riding helmet is enough anyway? God Bless, Cultured Cowboy.