---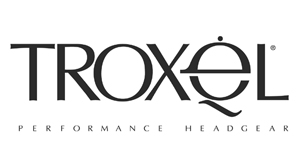 Designed for the performance needs of professional riders, the Reliance is Troxel's most highly ventilated show and Dressage helmet. It marries classic English styling and the newer European styling to create a well vented performance helmet.

The Reliance is lightweight and keeps you cool with large mesh covered vents and a removable and washable headliner. This style also looks great on with its low profile fit.
Like almost all Troxel protective headgear, the chinstrap has adjustability for better fit and comfort. (Not everybody's ears are at the same place. Ok, they are both usually on the side of your head. But not all are the same respective position, forward, back, size of ear, height, etc. I even have a left ear set a little higher than my right.)
You will enjoy this helmet. Who says one riding helmet is enough anyway? God Bless, Cultured Cowboy.