---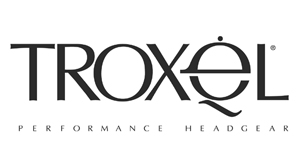 The Legacy Gold Helmet offers a deep fit, slim profile in a richly detailed versatile helmet. This lightweight helmet features a Duratec™ matte finish for increased durability and ageless look. The hunt cap styling offers a classic look in a vented schooling helmet that quickly converts to a show helmet by placing a Troxel Velveteen Cover over it. With the GPS III™ Mirco-Adjustable Fit System the Legacy Gold Duratec™ stays in place and is extremely comfortable and easy to fit.
Like almost all Troxel protective headgear, the chinstrap has adjustability for better fit and comfort. (Not everybody's ears are at the same place. Ok, they are both usually on the side of your head. But not all are the same respective position, forward, back, size of ear, height, etc. I even have a left ear set a little higher than my right.)
You will enjoy this helmet. Who says one riding helmet is enough anyway? God Bless, Cultured Cowboy.